This article is a guest post from Mel from Fully Well By Mel. I have it on good authority that these cookies are amazing!
So you're on track with your healthy eating, keeping your sugar/carbs to a minimum and packing in all the veg all the time. Then you get a call from your not so health conscious friend and she wants to pop in for a visit. Oh dear now what?! Your once-was-treat-drawer is no more because you want to avoid temptation. Well done you. But this friend is not on your same health page and she is probably expecting some delightful treats upon arrival.
Well, I've got you covered girl. These oh-so-delicious cookies are great for coffee with friends! Not that you should care, but they won't even know these are 'legal', 'healthy', 'guilt-free' or whatever you like to call it. I guarantee they'll keep going in for more. Unless that's not what you want in which case, choose a different chocolate chip cookie recipe ;).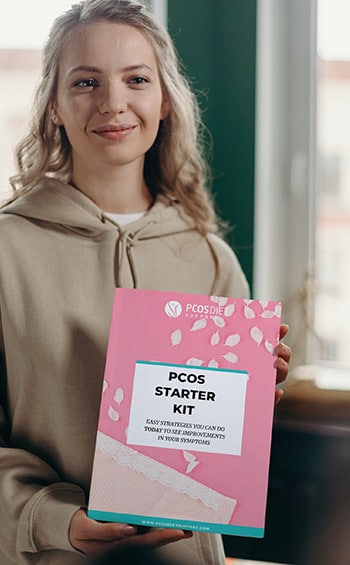 Get your Free PCOS Starter Kit
ENJOYED & DOWNLOADED BY OVER 86,500 OTHERS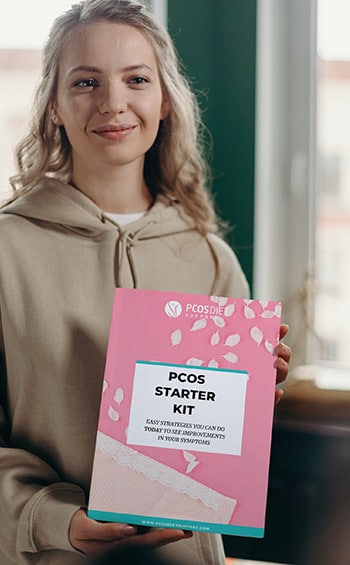 Keep in mind though that this is a treat ;). Even though healthy ingredients are being used, it's still a high-calorie treat and should be eaten as one…sorry if that burst your bubble! Buuuut ENJOY!
Dark Chocolate Chip Coconut Cookies

Ingredients
2 cups desiccated coconut
1/2 cup tapioca flour
pinch of salt
1/3 cup honey
1 egg
6 Tbs coconut oil
1/2 tsp vanilla extract
50g dark chocolate chunks/chips
Instructions
Preheat oven to 180 deg C/350 deg F
Mix all the dry ingredients together (excl the chocolate) in a bowl
Mix all the wet ingredients together using a blender or whisk then add to the dry ingredients
Mix in the chocolate (alternatively you can press the chocolate into the cookies later)
Form into balls and place on a baking tray lined with parchment paper
Flatten balls with a fork or with hands if you prefer a smooth cookie (if you left the chocolate for now, sprinkle over the cookies and press into dough)
Place in the oven at 180 deg C/350 deg F for 12 minutes or until golden brown
Leave to cool on a cooling rack and store in an airtight container
Notes
These cookies work well without chocolate chips as well. Try replacing with nuts, raisins, cranberries etc.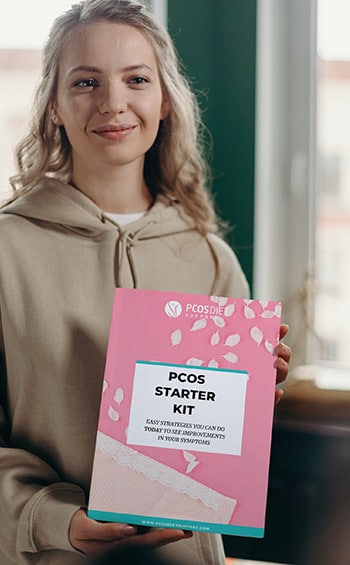 Get your Free PCOS Starter Kit
ENJOYED & DOWNLOADED BY OVER 86,500 OTHERS