We always have bananas in our house. My children loves them and my husband has 1 every morning with his bacon and eggs. I'm ALWAYS buying bananas and this weekend I somehow landed up with more than we needed. I woke up with 4 bananas that looked a little bruised and speckled and they were never going to be eaten. Now, as I hate waiting food, banana bread was the perfect solution. Yum!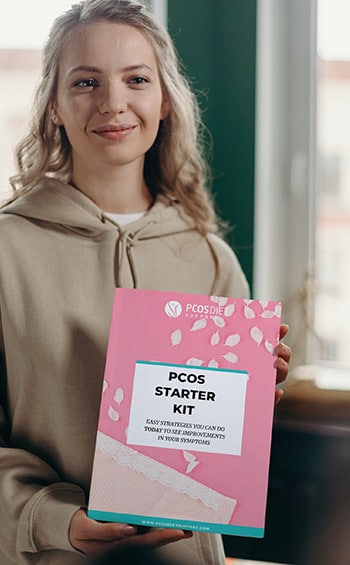 Get your Free PCOS Starter Kit
ENJOYED & DOWNLOADED BY OVER 86,500 OTHERS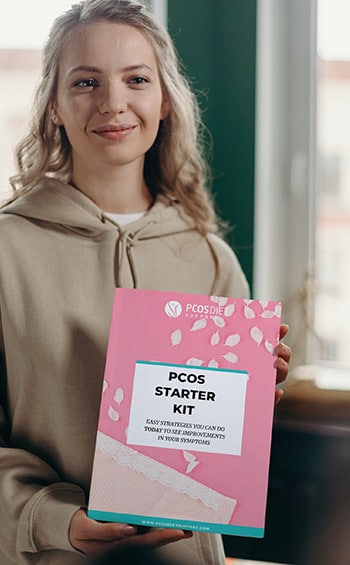 So, with my 18month old son on hand to scavenge whatever he could help me, I whipped up this delicious banana bread from Bakerita. It has a low Glycemic load and good fats as well as protein. It is a little high in calories so you don't want to eat the whole loaf in one sitting but I have to say that it really is delicious!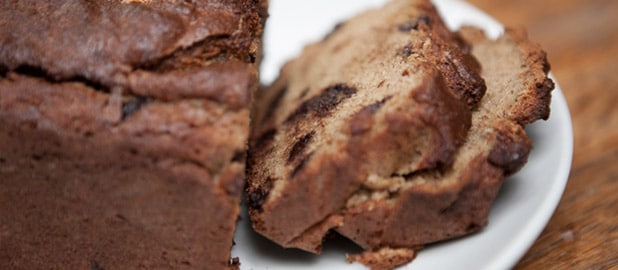 Ingredients
4 bananas (2½ cups mashed or 575 grams)
4 eggs
½ cup (140 grams) almond butter (or nut butter of choice)
4 tablespoons coconut oil, melted
½ cup (75 grams) coconut flour
½ teaspoon cinnamon
1 teaspoon baking soda
1 teaspoon baking powder
1 teaspoon vanilla extract
pinch of sea salt
6 oz. dark chocolate, chopped
Method:
Grease one 9″x5″ loaf pan and preheat the oven to 350ºF.
In a large bowl or mixer, combine the mashed bananas, eggs, coconut oil, vanilla extract and nut butter until fully combined.
Add the coconut flour, cinnamon, baking soda, baking powder, and sea salt to the wet ingredients and mix well. Fold in the chocolate chunks.
Pour the batter into the prepared pan and spread it evenly.
Bake in the preheated oven for about 50-60 if using a loaf pan. A toothpick inserted into the center should come out clean.
Remove from oven and allow to cool on a wire rack for about ½ hour. Flip out onto a cooling rack to finish cooling.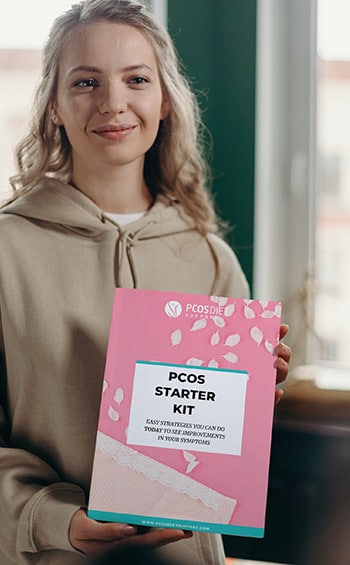 Get your Free PCOS Starter Kit
ENJOYED & DOWNLOADED BY OVER 86,500 OTHERS