We've had such a good response to this feature and so many women have been encouraged by Danielle's story. Today, we're going to share Alleyne's story with PCOS.
Meet Ally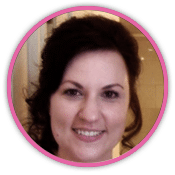 Alleyne is 31 and lives with her partner. She is also a weight management counsellor – helping people with eating distress, looking at relationships with food, behaviour etc on a 1:1 basis.
Alleyne has had a long and difficult road with PCOS but she also has a story of hope. She explains how her PCOS diet is an important part of managing her PCOS and how she has struggled with fertility. I was really touched when reading her story and I hope you find as much hope and inspiration in her story as I did!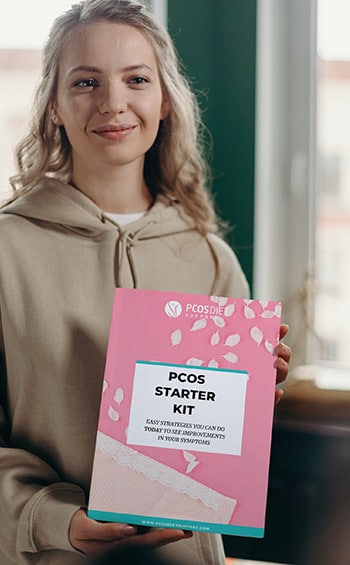 Get your Free PCOS Starter Kit
ENJOYED & DOWNLOADED BY OVER 86,500 OTHERS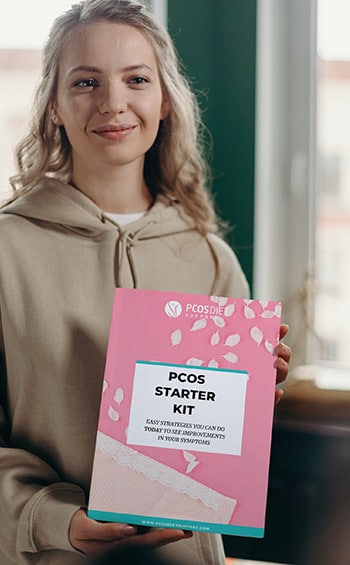 When and how were you first diagnosed with PCOS?
I was diagnosed when I was about 15. My periods were just erratic and it wasn't until I had some tests that I was diagnosed properly.
How did you react to getting the diagnosis?
To be honest, I didn't care. I guess it was because I was too young to realize the impact it would have on my life. As I was at an age where I didn't want to think about periods, babies etc, I just ignored it and just carried on with life. It wasn't until later in life when I was settled that I realized how much it truly affected me.
What is your biggest frustration with PCOS?
Where do I start. My weight is very hard to manage. Skin complaints are embarrassing but my biggest frustration is the fertility side. I can go 3 months without a cycle and have had issues with fertility ever since I decided I wanted to start a family.
How do you manage your PCOS? (Medication, diet, exercise, etc)
A PCOS diet is important. I manage my weight by watching what I drink and eat. Water is a must for me and fizzy drinks are a no no.  I don't eat after 8pm if I can help it and I lost a lot of weight (over 3 stone) using a very low calorie diet after my doctor recommended it for my PCOS.
What is your biggest success in terms of PCOS?
Falling pregnant. I honestly didn't think it would happen for me.
I have a child from a previous relationship. He is now nearly 8 and I was trying to conceive him for about 2 years. Due to my PCOS, I lost weight and was attending fertility clinics at the local hospital so that involved me having a laparoscopy to remove cysts, I was also on 100mg of clomid and going in to have ultrasounds to check when the best time to conceive would be.
When I started a relationship with my current partner in 2007, we decided naturally that we wanted to start trying for a family. I was aware that with me having PCOS it may be a bit difficult so after about 6 months of trying we went to the doctors. They put me on 50mg of clomid for 3 months but that didn't work. We were then referred to a fertility clinic for tests. It was discovered that I wasn't ovulating and the clomid hadn't helped me so they needed to do some investigating. I had a laparoscopy and that revealed that I had scar tissue from when my son was born. I also had cysts that needed lasering away again. However, whilst having the operation, I decided to stop breathing so they needed to stop the operation and concentrate on my recovery. This meant I wasn't able to have scar tissue or cysts removed. At the same time, budgets were being cut so the hospital decided that as I had a child from a previous relationship, that I wouldn't get any more treatment. They told us we needed to pay for private treatment which was a no go for us.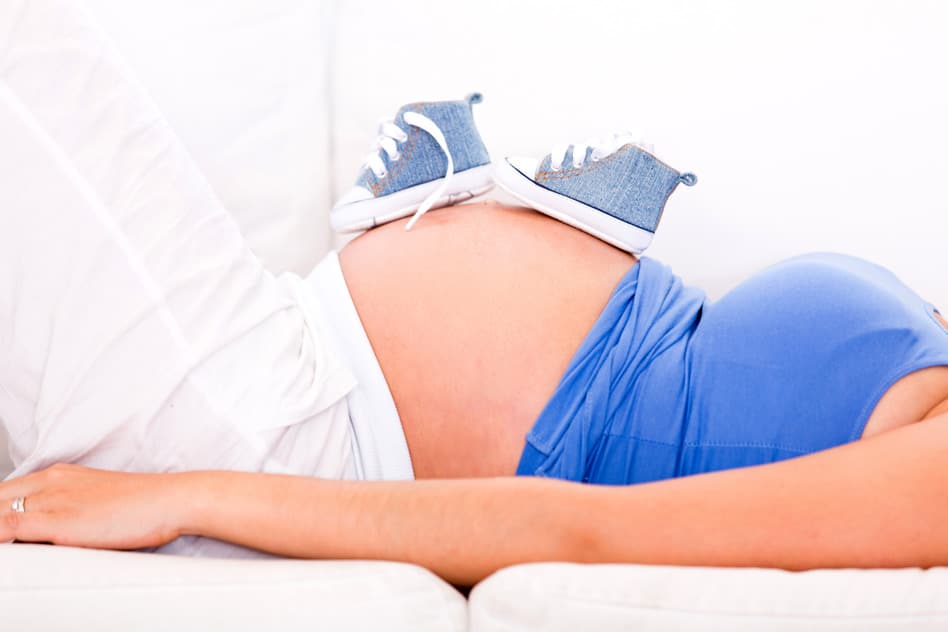 We decided to see what would happen. It would be the elephant in the room though. I was losing weight to try and live a healthier life in the hope it would help my PCOS and symptoms. However, we just didn't talk about trying for a baby anymore. Occasionally we would open up but it was always we will have IVF next year and I started looking into surrogacy. My partner was against it as he wanted a child with me not someone else but I was surprisingly ok about it. As I wasn't ovulating, we knew that using someone elses egg would be the way forward. So I would occasionally research into it, the costs, implications etc but it wasn't in my partners mind as a serious plan.
It was heart breaking as I was so desperate for a baby with him. He has no other children and is an amazing step father to my son and treats him as his own and I guess we both thought it would never happen. As a woman it's such a sad feeling
to know that you can't fall pregnant. You start blaming yourself and get jealous when everyone else seems to fall pregnant at the drop of a hat.
Suddenly in August after a birthday weekend away, I had a dream that I was pregnant. It was so vivid and someone was telling me to do a test so I got up, decided to do a test not expecting to see those 2 pink lines! WOW WOW WOW
I was screaming down the stairs, crying you name it I couldn't believe my eyes. My partner didn't believe it. As it was one of those cheapy tests you get off ebay, he said we needed to get an official expensive test so off we went to a supermarket and I brought a clearblue test (the one that sais how far gone you are and the actual words as I didn't trust the 2 lines). As we stood there, I couldn't bring myself to look at it and suddenly my partner started screaming with joy and we both burst into tears.
Dumbstruck are the words I would use to describe it. We have no idea how it happened as by this point we had literally given up hope, weren't looking at fertile days as I thought I wasn't ovulating and we were just getting on with life. Even yesterday when I felt my baby move and was telling my partner about the baby moving, he said he just can't believe it's happening to us and it's such a blessing.
We are just over the moon about our miracle that will be born in April next year. Everything about this pregnancy (apart from morning sickness) I am grateful for as I never thought I would ever experience a pregnancy let alone another child again.
Who do you get emotional support from?
No one really. On a day to day basis it doesn't enter my mind. It's only when I was trying to a family that I found it hard. It's amazing how many women suffer from it.
What would you like to say to other women with PCOS or those who have just been diagnosed?
Keep calm and read up about it. There's amazing sites out there and diet books that can help. With the right help and support, you can control the PCOS instead of it controlling you.
If you want to inspire others and have your own PCOS story to tell, please contact me here. I'd love to hear from you!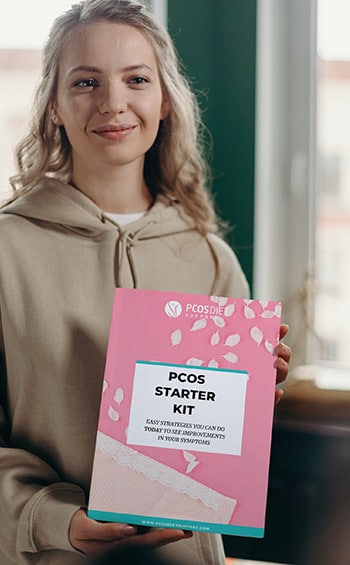 Get your Free PCOS Starter Kit
ENJOYED & DOWNLOADED BY OVER 86,500 OTHERS