Next month will mark the second anniversary of PCOS Diet Support. In all of this time I have not written an article on what Polycystic Ovarian Syndrome actually is. I know that seems a little strange but the thing is that a simple Google search will bring up countless sites giving you all the details and facts about PCOS. In this article, I want to share more about what PCOS does and doesn't mean for the thousands of us who have the diagnosis.
This article is written as a result of hundreds of women giving their input in answering the questions: What does PCOS mean for you? And What does PCOS not mean for you?
What Does PCOS mean?
The unfortunate reality is that PCOS is not an easy diagnosis and can have a major impact on how we feel about ourselves and our bodies and impacts on the core of who we are as women. Here is what PCOS means to the women who  have it:
No periods
This seems to be one of the biggest complaints about PCOS. It makes sense as Polycystic Ovarian Syndrome is characterised by an irregular menstrual cycle and difficulties with ovulation. Few women celebrate the start of their periods each month, but when you have PCOS, the first sign of a period is definitely something worth celebrating. It means that for once, your body has done what it should do.
Irregular menstrual cycles also can make having a baby much more difficult.
Weight struggles
Women with PCOS often struggle with their weight, putting it on really easily but having huge difficulty losing any of it. Our bodies are often resistant to insulin, causing our bodies to release too much of it. Insulin works to store any excess glucose in the form of fat, giving us the extra weight around the belly that we struggle to lose. Research has shown that losing even 5% of your total body weight can make a significant improvement in your symptoms and women are often told by their doctors to simply lose some weight. This is much easier said than done for women with Polycystic Ovarian Syndrome!
Plucking facial hair constantly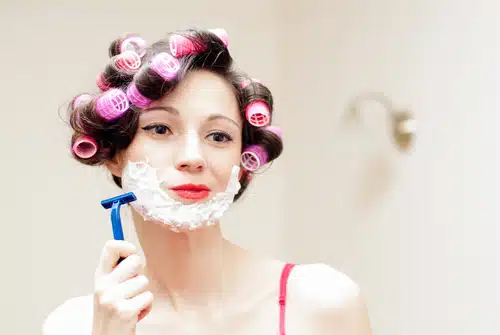 This is also known as hirsutism and causes hair growth, particularly male pattern hair growth. This is thanks to high testosterone levels and is one of the symptoms that many of us find very difficult. Let's face it, all of that increased hair doesn't make us feel particularly attractive and it knocks our self-esteem.
Depression and mood swings
PCOS has been linked with depression and often results in mood swings. It is not just a "physical" condition.  Depression has been linked to high testosterone levels and insulin resistance. The other thing to bear in mind is that the symptoms themselves can impact on our mood, self-esteem and general outlook on life.
Acne
Once again, this symptom can be blamed on high testosterone levels. Women with PCOS often suffer from cystic acne.
On paper, the symptoms seem somewhat manageable and you may be wondering what the big deal is. Well, when you put all of the symptoms together, PCOS can be one tough cookie.
What does PCOS not mean?
Now that we know what PCOS means for so many women, let's have a look at what it doesn't mean.
I will never have a family
PCOS does not mean you will never be able to have a family. I am always shocked to hear how many women are told that they are unable to have a family when first diagnosed with PCOS. This is simply untrue! There are thousands of women who have had children of their own in spite of PCOS, either naturally or with the help of fertility medication. I am blessed with two beautiful children who were both conceived naturally. It is possible to have children even if you have PCOS.
I am not beautiful
PCOS does strike at the core of who we are as women and can make us feel less than beautiful. But, that is not the truth! We are beautiful in so many ways. I love this quote from Elisabeth Kubler-Ross. For me, this defines every woman with PCOS!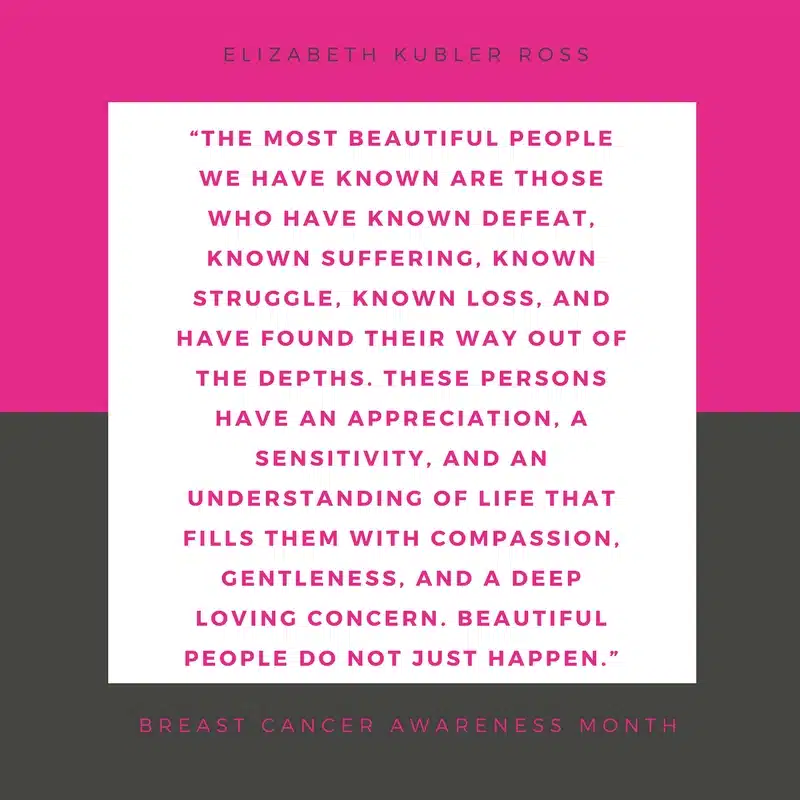 I have an excuse
PCOS does not mean that we have an excuse: to not look after ourselves, to not exercise, to not be the most healthy version of ourselves we can be. Living with PCOS is difficult but its not an excuse. We are responsible for our own health and bodies and we need to make sure that each day we are doing all we can to get PCOS under control, not just for ourselves but for our families, our children and other women with PCOS.
I am alone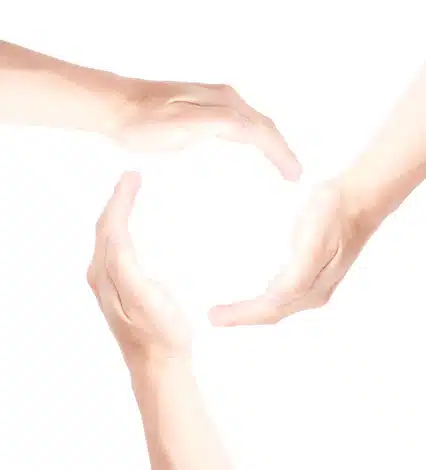 Since starting PCOS Diet Support, I have come across thousands of other women just like me, who face the struggles that I face and who know what it is like to live with PCOS. You may not know many other women with PCOS but you are not alone!
So, today, I want to honour all women with PCOS. I know your struggle and how each day you face PCOS and all that it entails. I honour your fierce determination to overcome PCOS, your bravery in sharing your story with those around you, your tenacity as you keep fighting with often very little support, your compassion as you reach out to other women who have the same struggles you have. Thank you for sharing my journey, for making me feel less alone and for standing with me as we fight PCOS together!