It feels like we're living in a dream, something so surreal and nothing that any of us have ever experienced before. PCOS, anxiety and coronavirus, all converging at this point in our lives…
We're working from home and simultaneously homeschooling our children all the while trying to social distance. We're spending lots of time trying to touch base with family and friends, checking in and seeing how everyone is doing.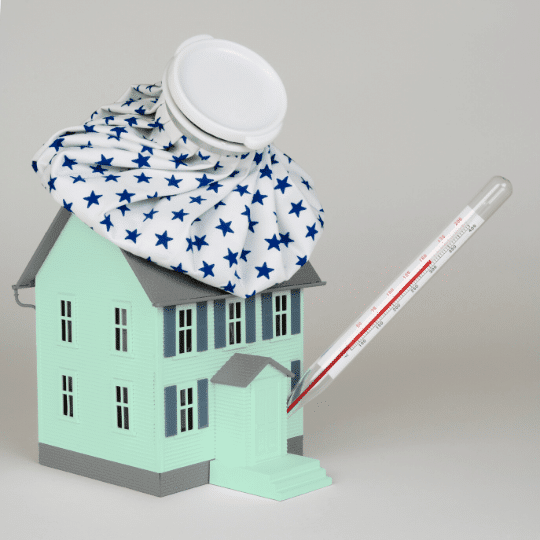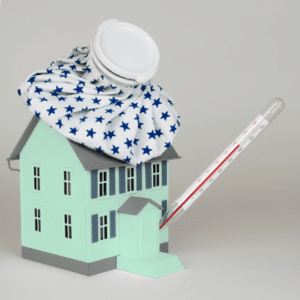 At the moment there are 1280 confirmed cases of COVID-19 in South Africa but the government has closed all schools and we're in lockdown. We have to stay at home but one member of the family can go to the grocery shops when necessary.
All of this definitely makes me feel a little unsettled. But when I asked on my Facebook Page how people were affected by COVID-19, the one response that kept jumping out at me was related to anxiety.
We know that women with PCOS tend to struggle with anxiety already (1)  so this time of uncertainty and strain can become even more difficult for a lot of women.
So, with that in mind, here are some strategies that you can use to help manage your PCOS, anxiety, and self-isolation.
Don't aim for perfection
Your PCOS Diet
There has been a spree of panic buying across the world and South Africa is no different. A lot of the shelves are empty and when they are restocked, produce is moving quickly.
That means that you may no get access to the things that you would normally eat for your PCOS and include in your PCOS diet. And that's okay!
Do the best with what you have. You may be having more of the things that you would normally avoid. It's temporary. Continue to make healthy and wise choices with what is available to you.
And see it as a food adventure! Every meal is a challenge.
What is the healthiest meal you can whip up with a can of chickpeas, some spices and coconut oil?
Now is the time to explore new foods and new flavors.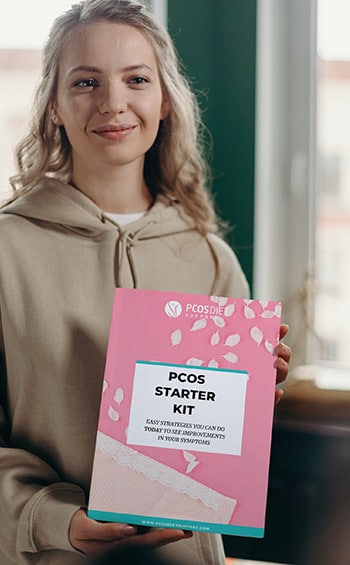 Get your Free PCOS Starter Kit
ENJOYED & DOWNLOADED BY OVER 86,500 OTHERS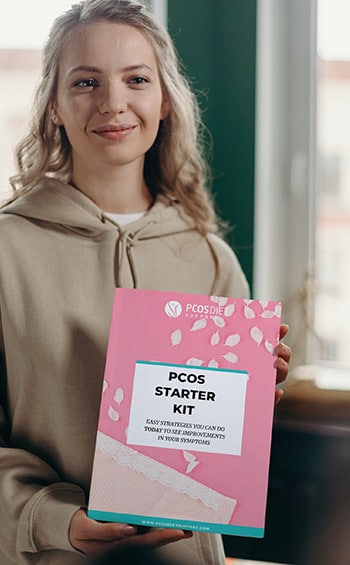 Your thought life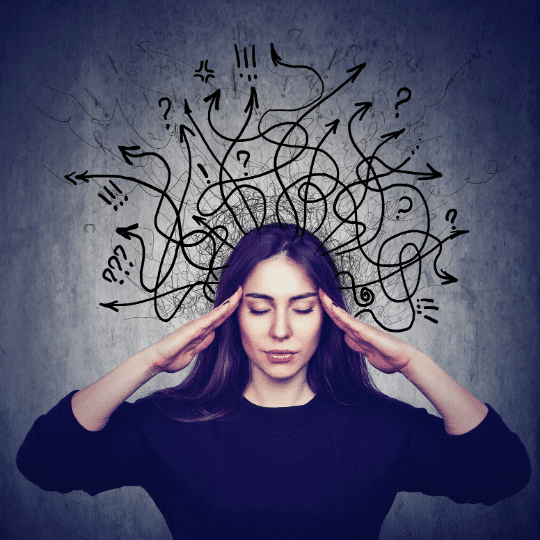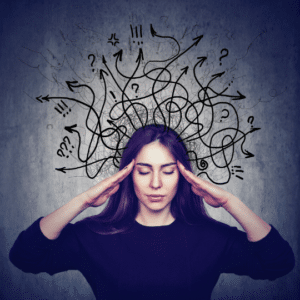 One of the big things with anxiety is that we are going to be thinking a lot of negative thoughts. And that's okay. It is completely normal at a time like this.
So, be gracious with yourself. Notice the thoughts and let them be. You will also have some positive thoughts floating around. Choose to focus on those.
How you Exercise
Prior to COVID-19, I was in a great routine of going to the gym 3 times a week and I was working through a structured exercise program. Now that we're on lockdown, that has all changed.
And that is okay.
I'm doing the best I can with what I have available to me. And there are so many great exercise programs at the moment that are being offered for free. Here are just some examples:
Come Up with a Routine – Even if you don't need one
Routine is important for so many reasons and researchers are looking into the benefits of having a routine.
Some of the benefits include (2)
Lower anxiety levels
Increased creativity and productivity
Better stress management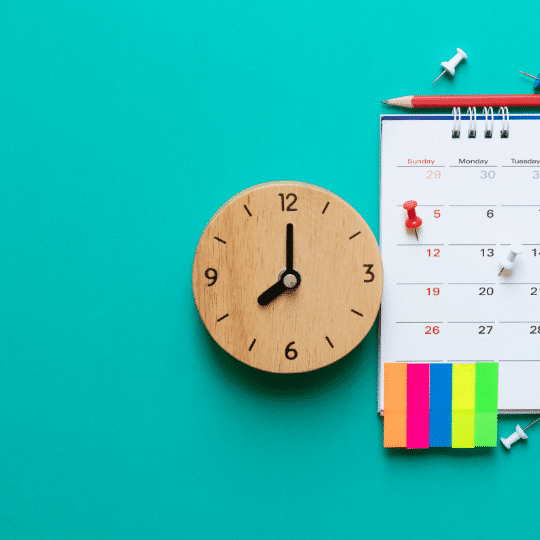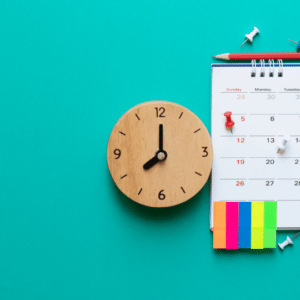 While you're thinking about your routine, why not think about limiting the time that you spend watching the news and media. There is so much at the moment about COVID-19 and everything that is going on in the world. And you don't need to be consuming all of that information 24/7.
I'm not saying that you should put your head in the sand. But spend 15 minutes twice a day and you will quickly have caught up with all of the major news happening in your part of the world.
So, even if you don't need a routine while you're in lockdown, having a sense of routine can be helpful in filling the endless hours, alleviating anxiety and helping you sleep better at night.
Start keeping a journal
At the moment there is a lot happening around us, much of which is not positive or uplifting. If anything, it will only add to our anxiety. But, finding the positive, looking for the spark of hope in your everyday life can make a huge difference in your overall mental well being (3).
Keeping a gratitude journal is definitely something that can be a powerful tool in helping to manage your anxiety and general well-being while you are in lockdown or facing the daily impact of the coronavirus.
Socially Isolate, don't Emotionally Isolate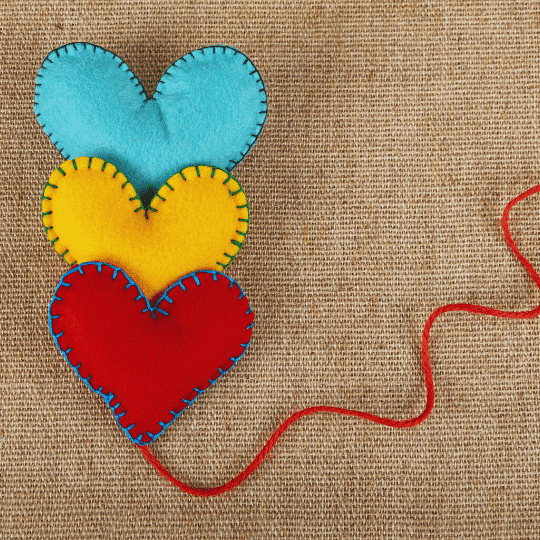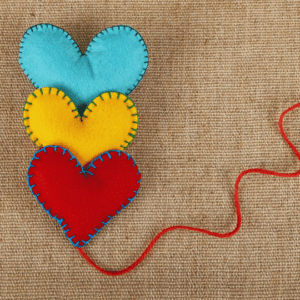 We have heard time and time again that we need to socially isolate ourselves and that this is the best way to stop the coronavirus and "flatten the curve".
And this is absolutely vital.
But we are so blessed and fortunate to live in a day and age when we have incredible access to technology that can allow us to be connected, even when in isolation.
And the reality is that we need each other. We are created to have human connection. So, reach out to the people around you. Check in with those people who are more vulnerable – your grandmother or parents, people who are not as mobile and can't get to the shops…
Create a family Whatsapp group and check in with each other.
I talk to my mom every day and we have a family Whatsapp group where we share daily quizzes and puzzles. It keeps us connected and engaged with each other, even when we cannot be close to each other.
Keep on top of your PCOS Symptoms
This may sound easier said than done at this point in time. But we know that women with PCOS tend to have a higher rate of anxiety. So, if your PCOS symptoms start to spiral, it is highly likely that your anxiety will spiral too.
And remember, it's probably not going to be perfect but doing whatever you can to stay on top of your PCOS will help.
Some quick wins include taking your supplements regularly and consistently, doing exercise, even if it is only 10 or 20 minutes a day, eating as healthily as you can given the circumstances that you face.
To Sum it Up
As we face this unprecedented time in our lives and in the world as a whole, we need to do whatever we can to look after ourselves and the people around us. We need to treat ourselves with a lot of love and grace, allowing ourselves to face our daily challenges as they arise.
And here are some things that you can do to manage your PCOS and anxiety while you are in lockdown:
Don't aim for perfection
Come up with a routine
Start keeping a journal
Socially isolate, don't emotionally isolate
Keep on top of your PCOS symptoms
Wherever you are in the world and whatever it is you are facing, I would love to hear from you! Leave me a comment below and let me know how you are coping while in lockdown. Let's connect and support each other through this crisis.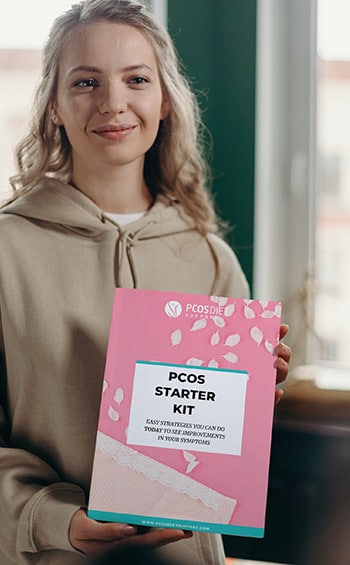 Get your Free PCOS Starter Kit
ENJOYED & DOWNLOADED BY OVER 86,500 OTHERS