I recently stumbled across some research about PCOS and Vitamin D. I have been taking Vitamin D for the last two years but this article confirmed what I have been feeling and I really feel that this may be the missing link for many women with PCOS. So, without further ado, here is why you really should be supplementing with Vitamin D to help you manage your Polycystic Ovarian Syndrome.
What is Vitamin D?
Vitamin D is often called the sunshine vitamin as our bodies make it when exposed to the sun. It is important for a number of bodily functions, including (1):
Immune system, which helps you to fight infection
Muscle function
Cardiovascular function, for a healthy heart and circulation
Respiratory system – for healthy lungs and airways
Brain development
Anti-cancer effects
You can't get enough Vitamin D in your diet and you can only get it by exposing your body to sun at midday (without sunblock). You only need about 15 minutes of midday sun per day. But, that's not always possible, especially if you live in cooler climates or are office bound on a daily basis.
So now we know what it is and why we need it, let's look at why you, as a woman with PCOS, really need to supplement with Vitamin D.
Vitamin D and PCOS
The first thing that you need to know is that most of us are deficient in Vitamin D. One study suggests that as many as 67-85% of us, in fact. This is really important because vitamin D deficiency has also been linked with (2):
Insulin resistance
Ovulatory and menstrual irregularities
Hirsutism
Hyperandrogenism
Obesity
Lower pregnancy success
Ummm, that would pretty much some up PCOS. So, Vitamin D deficiency could make all of your PCOS symptoms much worse! Let's look at this in a little more detail.
Vitamin D and Insulin Resistance
There have been a number of studies looking at the link between Vitamin D deficiency and insulin resistance. Although more research is needed, the studies suggest that a lack of Vitamin D leads to insulin resistance and supplementing with Vitamin D can help to combat this.
Vitamin D and Fertility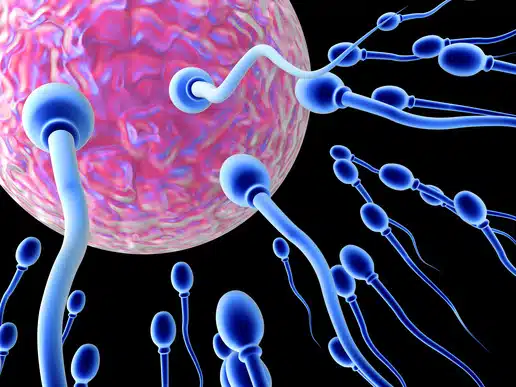 The research on Vitamin D's role in fertility is interesting. Vitamin D receptors are found in the placenta, ovary and uterine lining suggesting that Vitamin D plays an important role. The research shows that women with Vitamin D deficiency have do not respond as well to ovarian stimulation with Clomid, have less success with IVF and menstrual irregularities. As blood concentrations of Vitamin D rose, so did pregnancy success rates.
If you are trying to conceive, it may be worthwhile adding Vitamin D to your supplement regime.
Vitamin D and Hyperandrogenism
Hyperandrogenism (or high male hormones like testosterone) is the cause of many of our uncomfortable symptoms like increased hair growth, hair loss and acne. Now, the research is a little unclear on this but it seems that women who suffer from increased hair growth also have low vitamin D levels but supplementing with Vitamin D does not necessailry improve hirsutism. Some studies suggest that it does help with acne, though.
My view on this is that Vitamin D supplementation may help the rest of my symptoms so if it could help with my symptoms of hyperandrogenism, it's worth a try.
Vitamin D and Mood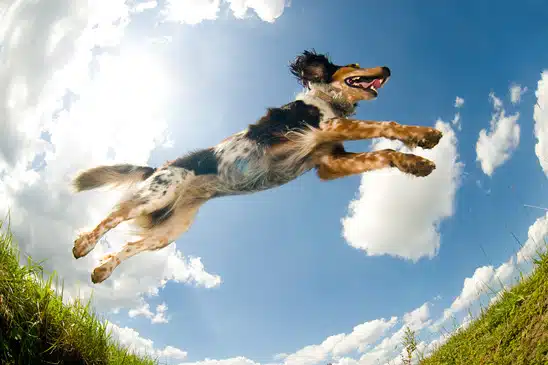 We all know that living with PCOS is not easy. We often have low self esteem and feel "ugly" about ourselves, made worse by our struggles to conceive. It's no surprise that the the research suggests we have low self esteem, suffer from emotional stress and have poor body image (if you recognize yourself in this, you are not alone!)
Well, Vitamin D deficiency has been linked with higher incidences of mood disorders like premenstrual syndrome, seasonal affective disorder and depression. Now, no research has been done specifically on how Vitamin D supplementation helps the mood of women with PCOS in particular. But again, I'd day that the supplement will not do any harm and may well help my mood as well.
So, just to sum it up, Vitamin D supplementation is important for women with PCOS because it helps improve fertility, possibly improves mood, might help symptoms of hyperandrogenism and improves insulin resistance. Those are all really good reasons to take Vitamin D. The next question is what kind and how much do we need?
How to take Vitamin D
Well, Vitamin D is a fat soluble vitamin so should be taken with some fat to aid absorption. You can take it in either capsule form (like this Now Foods Vitamin D3 supplement) or in a drop (like these Liquid Vitamin D Drops). It really depends which one you'd prefer. As I take a couple of other capsules and tablets (like Omega 3 and Folic acid), I prefer the drop as it's one less tablet to take.
Vitamin D is easily absorbed by the body so you can take it any time of day, with or without meals.
How much do you need?
The Vitamin D council recommends that you need about 5000 IU per day (3).
Summing it Up
Vitamin D is an important supplement for many aspects of PCOS including:
Insulin resistance
Fertility
Hyperandrogenism
Mood
You should take 5000 IU at any time of day, with or without food.
I have been taking Vitamin D supplements for at least 2 years and find that it helps with my PCOS. Have you had any experience with the sunshine vitamin? I'd love to hear your story – leave me a comment below!