I recently asked the women on my Facebook page what questions they had about PCOS and exercise. Erika Volk, personal trainer, kindly answered those questions for us!
What exercise helps more with weight loss?
Ok, first I want to point out that the role of exercise in weight loss is often misunderstood. It is true that exercise burns calories. Exercise enough and you'll burn enough calories to lose weight.
The problem with this line of thinking is that overeating is easy to do – and burning off 3 slices of pizza and a couple of beers is difficult! The goal of your exercise program should never be to "burn off" the bad nutrition choices you've made! Instead, use exercise to improve the way your body functions so that it's easier for you to lose weight through a healthy lifestyle.
The best way for women with PCOS to achieve this is through a combination of strength training and high-intensity cardio. Strength training increases the size of skeletal muscle and enhances that muscles' ability to manage glucose. So, basically, your new and improved muscles will boost your metabolic rate (the number of calories your body needs to survive) and decreases insulin resistance – win! Research studies have found that high-intensity cardio is more effective than traditional moderate-paced cardio at increasing insulin sensitivity. Plus, high-intensity cardio takes less time – another win!
How much should you exercise every day to start turning PCOS around?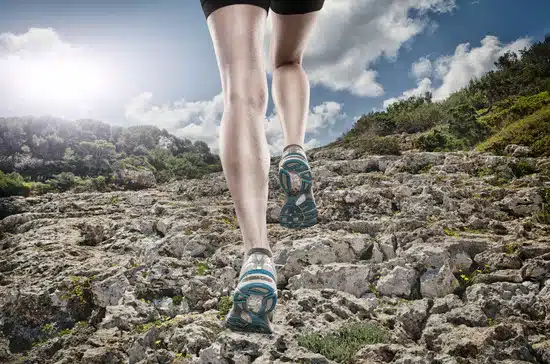 There's no one-size-fits-all rule I can give you. The important thing is to follow a program that is suitable to your lifestyle while still giving you results. Don't set yourself up for frustration and failure by undertaking a workout program that is not conducive to your schedule.
All that said, I have some guidelines that work well for most women:
Strength train 3 times a week on nonconsecutive days.
Do 20-30 minutes of high-intensity cardio once or twice a week.
On days when you do not have a workout planned, spend at least 30 minutes moving around. For example, you could walk to and from work, do gentle yoga, or play tag with your kids.
What is the best balance between "restorative exercises" like yoga and high-intensity interval exercise?
I've read about the benefits of each, but I am not sure what to conclude!
Strength training and high-intensity cardio are ideal for addressing the metabolic aspects of PCOS. Ideally, you should balance out these intense workouts with activities that stimulate your parasympathetic nervous system. The parasympathetic nervous system is the division of your nervous system that shuts down your "fight or flight" responses to stress and allows you to rest and recover. Walking, gentle yoga and Tai Chi are just a few forms of exercise that fall into this category. I recommend doing 1-3 restorative exercise sessions a week on days when you do not workout.
How much recovery time you need between workouts might be different than someone else's needs. Most women need two days of recovery each week. However, if you aren't sleeping well, have poor nutrition or unmanaged stress, your ability to recover from intense exercise could become compromised. If you find that you have a hard time recovering from your workouts, add an extra recovery day to your weekly program and monitor your reaction. You should also look into the other factors I mentioned like sleep quality and nutrition.
A note about yoga:
I am a huge fan of yoga. In fact, I get in a couple of sessions a week. However, yoga comes in a variety of styles. Some forms of yoga are intense workouts while others are gentle and restorative. If you want to use yoga as a recovery activity, look for classes or videos that are described as being gentle and restorative.
Won't strength training make me bulk up?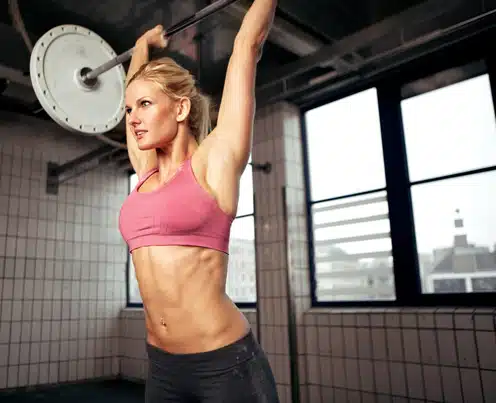 For the girls who like to do the heavier workouts, not just cardio, will that make PCOS worse because of the adverse hormones from the muscle increase?
I get asked this question a lot! And I totally understand why. It seems logical. In the short term, women get a boost of testosterone from strength training. That doesn't sound like a good thing for PCOS!
I cannot point to an individual medical study to give you conclusive proof, but I have personally consulted with an Endocrinologist, an Exercise Physiologist and combed through the research on this matter. Experts agree that strength training is good for PCOS.
Why? Strength training is a proven method of managing insulin resistance and obesity. Insulin resistance and obesity exacerbate hyperandrogenism in women with PCOS. Improved insulin sensitivity and weight reduction will ultimately improve hyperandrogenism.
How do you keep from bulking up with muscle?
This is a complicated question because the answer involves a mix of exercise programming, personal aesthetic preferences, and genetics.
In my experience, women who become dissatisfied with their bulky physique after strength training are blaming the muscle instead of their body fat. It is not uncommon for women who are strength training to get a little bulky before they start leaning out. Once they start losing body fat, they become rather infatuated with their sexy new muscles.
If you are facing this issue, I recommend you stay the course. Keep strength training and following a low-GI whole foods diet. Once you get down to a body fat percentage below 25%, then you can start experimenting with lifting weights to achieve physique related goals.
On a personal note, ladies, we tend to have a very narrow definition of what a beautiful, healthy body looks like. Do some soul searching. Are you too hard on yourself? Comparing your body to airbrushed images is an easy trap to fall into.
Newly Diagnosed. How do I get into an exercise routine?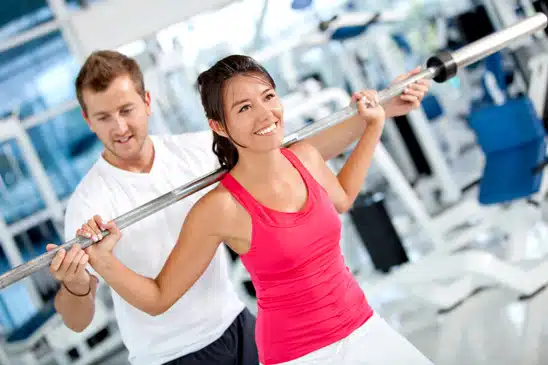 I'm newly diagnosed with PCOS, and I'm finding it really hard to get into an exercise routine. I'm always feeling too tired and too down to get motivated. I feel like I don't have the energy, any tips?
It is completely counterintuitive, but your workout is an excellent fatigue fighter. Plus, exercise fights the blues by boosting production of the mood-elevating neurochemicals endorphin and Serotonin.
If you are having trouble jumping into a full-blown exercise program, consider making a micro-commitment. Commit yourself to working out every day for a small period. For most women, 10 minutes is a very manageable starting point. Be absolutely uncompromising about this small commitment. Write an exercise appointment into your day planner or calendar and, no matter how busy or tired you are, work out for the 10 minutes. I wrote an article on three of my favorite ways to get motivated to workout, click here to read it.
What are the best pre and post exercise snacks for those with PCOS?
Eating a well-balanced meal made of unrefined, whole foods before and after your workout will help you recover and feel energized.
My best tip:
Just get moving! Don't let questions, insecurities, or other roadblocks prevent you from getting more physical activity. I believe that every woman was born to enjoy the power and strength of her body through movement. It is your birthright! You've just got to claim it!
Erika is a certified personal trainer, Nutrition Coach, and fitness writer. She holds certifications from the American Council on Exercise (ACE), TRX Suspension Training Systems and Precision Nutrition.
Erika was diagnosed with PCOS in 2005. She believes that lifestyle modifications are the best treatment for PCOS. If you want to learn more about how exercise can alleviate PCOS symptoms, please visit her website at erikavolkfitness.com.
Erika lives with her husband in a small beach town somewhere in Costa Rica. Her hobbies include cooking, hiking, learning Spanish and traveling. At erikavolkfitness.com you'll find at-home workout plans, healthy cooking tips, and stories about her life in Costa Rica.