Building an exercise habit takes more than just willpower. As a matter of fact, I'm not a big fan of will power – it is elusive, fickle and unreliable. Your willpower alone has very little to do with whether or not you can successfully master a healthy habit.
The myth that you can make major changes to your lifestyle through sheer strength of character and determination leads many women into a vicious cycle of goal-setting, failure, guilt and stress.
Today, I am going to share three clever tricks that can help you form an exercise habit. Instead of leaning just on willpower, try using these proven methods for forming healthy habits.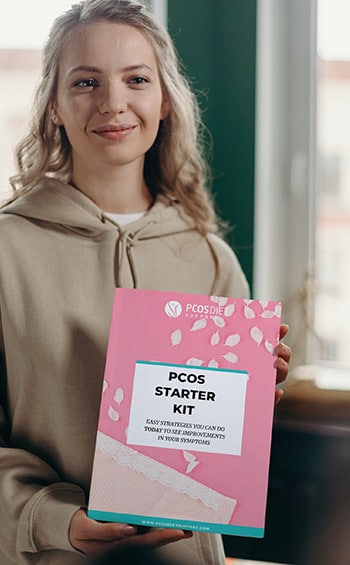 Get your Free PCOS Starter Kit
ENJOYED & DOWNLOADED BY OVER 86,500 OTHERS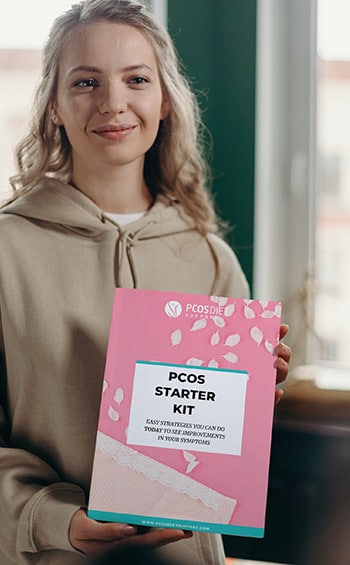 Make a Micro-Commitment
If you're struggling with fatigue or an overwhelming schedule, the micro-commitment method is a very effective strategy. I actually use this trick myself! The micro-commitment method has helped me manage the fatigue I've battled for most of my life.
How to use Micro-Commitments: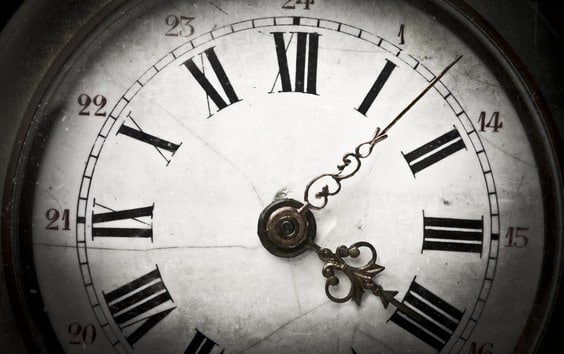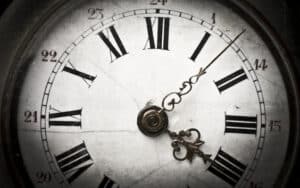 Commit yourself to working out every day for a small period of time. For most women, 10 minutes is a very manageable starting point. Be absolutely uncompromising about this small commitment. Write an exercise appointment into your day planner or calendar and, no matter how busy or tired you are, work out for the 10 minutes.
If you feel like you can spend more time on your workout that day, go for it! If you feel like 10 minutes is all you have to give, simply honor your commitment and move on with your day guilt-free.
I have seen great personal success with this technique. I love to workout, but I've had bouts of fatigue that make even the idea of working out seem impossible.
No matter how I feel I always exercise for 10 minutes every day, which is enough time to do my warm up. More often than not, that 10-minute warm up is enough to bust my fatigue and I end up doing a full workout.
On days when even my warm up does not help me bounce back, I'll modify my routine to be less challenging or will just take a day off. You need to listen to your body without letting fatigue, stress or a busy schedule rule your life!
Temptation Bundling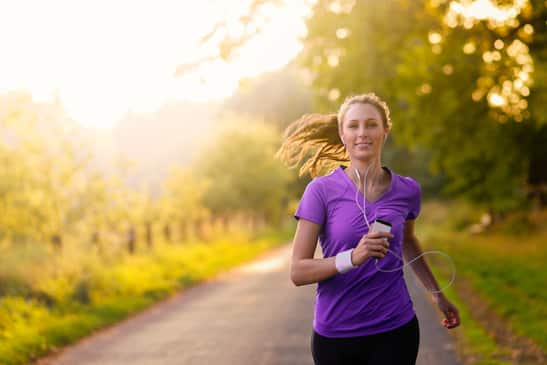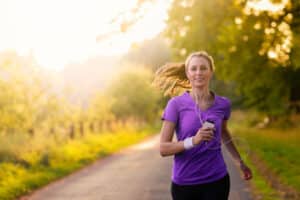 Do you skip workouts because you can always find something more fun or exciting to do? Or, perhaps you're the type of person who has never found the physical activity pleasurable. If so, temptation bundling is a terrific strategy because it makes the idea of exercising instantly more appealing.
Temptation bundling is a motivational strategy that ties together two activities – one that you should do, but tend to avoid, and an activity you love to do, but isn't necessarily productive.
How to use temptation bundling:
Identify an activity you love to do that is indulgent and fun. Create a specific limit on that activity by linking it to your workouts. For example, only allow yourself to listen to your new favorite album while you're at the gym.
Professor Katherine Milkman, Ph.D. studied and developed this method to overcome a lack of willpower. In fact, Milkman herself has trouble making it to the gym and uses temptation bundling to commit to exercise. You can hear Dr. Milkman talk about temptation bundling on this episode of the Freakonomics Radio Podcast.
Examples of temptation bundling for exercise:
Not allowing yourself to wear your favorite yoga pants unless you have worked out that day.
Limiting your iTunes usage to the gym. This temptation bundle works especially well for those of us who love podcasts!
Not allowing yourself to wear your favorite yoga pants unless you have worked out that day.
After each workout, treat yourself to a hot bath instead of a rushed shower.
Habit Stacking
Do you dread starting a workout, but find that once you've broken a sweat you're happier than a kid in a candy store? Habit Stacking is the solution for you!
Behavior change experts have found that one of the most effective ways to form a new habit is to pair it with a habit you already have. This principle is called Habit Stacking. You use a current habit to trigger the implementation of a new habit.
How to use Habit Stacking: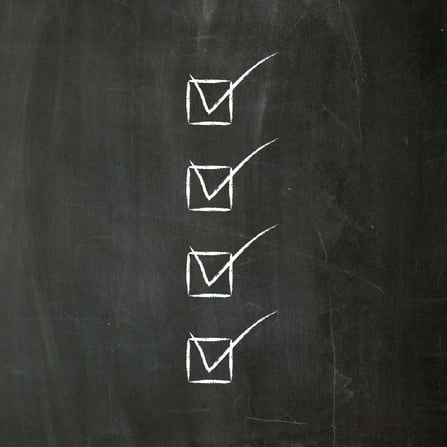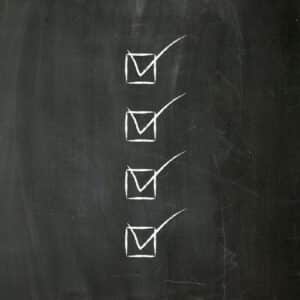 Write out a list of your daily habits, include boring stuff like making coffee in the morning.
List several activities that you would like to turn into a habit. Then, select one new habit and pair it with a habit you have already mastered.
For example, maybe you could add a 15-minute walk onto your morning Starbucks run.
I use Habit Stacking and the Micro-Commitment method to keep me faithful to my workout program. Every morning I do my 10-minute warm-up immediately after making our coffee. On most days, my 10-minute warm up turns into a 40-minute workout.
Do you have any willpower-free ways to stay motivated? Please share them with us! I am always on the lookout for creative ways to stay motivated.
Erika Volk
Erika is a certified personal trainer, Nutrition Coach, and fitness writer. She holds certifications from the American Council on Exercise (ACE), TRX Suspension Training Systems and Precision Nutrition.
Erika was diagnosed with PCOS in 2005. She believes that lifestyle modifications are the best treatment for PCOS. If you want to learn more about how exercise can alleviate PCOS symptoms, please visit her website at The PCOS Personal Trainer.
Erika lives with her husband in a small beach town somewhere in Costa Rica. Her hobbies include cooking, hiking, learning Spanish and traveling. At The PCOS Personal Trainer.you'll find at-home workout plans, healthy cooking tips, and stories about her life in Costa Rica.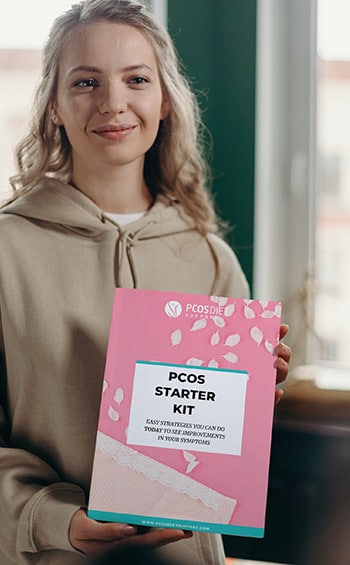 Get your Free PCOS Starter Kit
ENJOYED & DOWNLOADED BY OVER 86,500 OTHERS