Since writing about PCOS and Acupuncture, I have had some wonderful feedback and comments from those of you that are in the process of doing some acupuncture treatments or who have tried it already. What really stands out to me is how relaxed everyone feels after acupuncture. And I have to say, it all sounds really promising. The overwhelming thing that stands out for me is how relaxed everyone feels after a session.
So, with all of that positive feedback and anecdotal evidence, let's have a look at what the research says about acupuncture and PCOS.

Sketchy Picture
I guess the first thing to say is that research seems to be a bit sketchy in this area. In doing my research for previous articles, I normally find loads of research and articles to draw from but I did struggle a little to find solid research on acupuncture and PCOS. There have been some promising studies on rats with PCOS but not a whole lot done on women with PCOS. I don't know about you but I would really like to know if acupuncture will help my PCOS, not that of a rat.
With that being said, let's have a look at some of the results:
The Research
One study compared women who exercised or had acupuncture over a period of 13 weeks. At the end of the 13 weeks, women who had received acupuncture had lower estradiol and testosterone levels than the women who exercised twice a week. Rates of ovulation weren't given but the researchers concluded that the women who received acupuncture had a higher frequency of ovulation.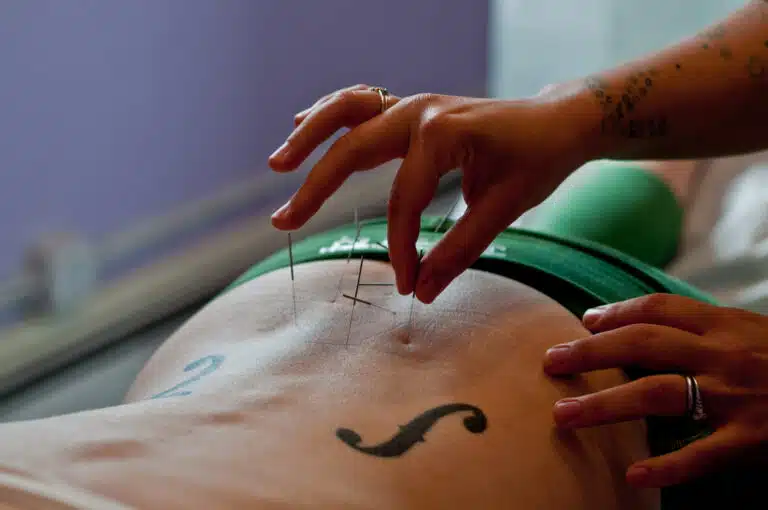 Another study looked at 3 groups of women with PCOS: one group who received electro-acupuncture, one who exercised and one who received no treatment at all. Both exercise and electro-acupuncture resulted in improved levels of testosterone and increase in menstruation but the acupuncture group had better results when compared to the exercise group. Again, exact numbers of the women who ovulated weren't given in the study. (2)
There was another study that looked at Metformin vs acupuncture. The study showed that acupuncture not only stimulates the ovaries as mentioned previously, it can also lead to an improvement in the hormone levels related to PCOS as well as improve insulin mechanisms and glucose metabolism. Metformin also had similar effects, particularly in terms of insulin function. Some of the endocrine markers were more improved with acupuncture, however. (3)
One article in particular looked at all of the current literature relating to PCOS and the author reports that acupuncture increases blood flow to the ovaries, reduces the size of the ovaries and number of cysts and also helps manage blood sugar levels by improving insulin function. It also helps with weight loss. (4) I'll have some of that, thanks!
Summing It Up
So, to sum it up, there isn't a huge body of research on acupuncture and PCOS for women (and not rats) but the research that there is does seem to be promising. It seems that acupuncture can improve our cycles by increasing frequency of menstruation, lowering testosterone levels and improving endocrine and metabolic function. Not to mention the stress relief and relaxation many of you have reported.
I think that it's worth considering when treating PCOS naturally.
If you have an acupuncture success story, I'd love to hear it. I really value and appreciate all of your comments and stories so please keep them coming!