MTHFR? What on earth is that? MTHFR is one of the most important enzymes that the body creates and is needed in a number of bodily functions. A deficiency in the all-important MTHFR enzyme has been associated with (1):
stroke
venous thrombosis
increased risk of heart attack
several types of cancer
congenital defects
inflammatory bowel disease
several neuropsychiatric conditions.
Now, I know that sounds pretty scary and you may be wondering what on earth this has to do with you.
Well, roughly 30-50% of the general population have a mutation in the gene that is responsible for producing the MTHFR enzyme. That is a huge portion of the population and the impact is often significant (2).
You see, MTHFR is responsible for a number of things, including (3):
detoxification
producing energy
repairing and building DNA and RNA
building immune cells
repairing cell membranes
processing hormones
So, for your body to function as it should, for your hormones to be processed and managed, for your ovaries to produce eggs, you need to have MTHFR. Without it, you will constantly be fighting your body and your PCOS symptoms.
So, now that we know what MTHFR is and why it is so important, let's have a look at what you need to know about MTFHR and PCOS.
What is MTHFR gene mutation?
Well, we've already said that it is a gene mutation, something that we are born with. It can get very complicated in how the gene works but you need to understand the basics so bear with me.
The MTHFR gene is responsible for producing an enzyme that makes folic acid usable by the body. It does this through a process called methylation, which you can see below (4).
It is a complex process but you can see in that very last step that MTFHR is needed. Without MTHFR, you will really struggle to use folic acid, with a lot of health consequences.
What do we need folic acid for?
Well, the short answer is that we don't necessarily need folic acid. What we do need is folate. Folate is one of the Vitamin B's and it is important for our health and general function. A folate deficiency is often seen in (5):
Poor immune function; frequently getting sick
Chronic low energy (including chronic fatigue syndrome)
Poor digestion; issues like constipation, bloating and IBS
Developmental problems during pregnancy and infancy, including stunted growth
Anemia
Canker sores in the mouth and a tender, swollen tongue
Changes in mood, including irritability
Premature hair graying
Folate is also essential for the development of the nervous system in developing foetuses. That is why many of our foods are now fortified with folic acid and women who are trying to conceive are encouraged to take folic acid supplements.
Folate vs Folic Acid
This is important to understand. The main difference between folate and folic acid is that folate is readily used by the body. It doesn't need the MTHFR enzyme to be absorbed by the body and put to use. Remember the diagram from earlier? If we are taking folic acid supplements and we have the MTFHR gene mutation, we won't be able to put that folic acid to use.
But it gets even worse. If we do have the MTHFR gene mutation, our bodies will struggle to deal with the folic acid and the folic acid will remain in our bodies and blood stream where it can actually become toxic (high levels of folic acid have been linked to cancer).
So, it's important that we make sure that we are giving our bodies the right supplements, not only to avoid the potentially toxic effects of folic acid, but also to make sure that our hormones are well managed, our PCOS symptoms under control.
MTHFR testing
To be honest, testing is not often carried out in the UK and it can be done privately in the US. A blood sample is drawn and sent off to the lab for testing. If you are interested in having a test done, 23andme.com are able to carry out the test.
Now, whether or not you decide to undergo testing, it would make sense to ensure that you are getting sufficient quantities of folate, in a form that your body can use, to ensure that you don't struggle with any kind of folate deficiency.
So, let's talk more about folate and where you can get it from.
Dietary Sources of Folate
Folate is readily available in a lot of fresh, whole foods. Here are the tops sources of dietary folate, according to Dr Josh Axe:
1. Spinach — 1 cup cooked: 262 mcg (66 percent DV)
2. Beef Liver — 3 oz: 215 mcg (54 percent DV)
3. Black Eyed Peas — 1 cup cooked: 210 mcg (52 percent DV)
4. Asparagus — 8 spears: 178 mcg (44 percent DV)
5. Broccoli — 1 cup cooked: 104 mcg (26 percent DV)
6. Brussel Sprouts— 1 cup cooked: 156 mcg (40 percent DV)
7. Mustard Greens— 1 cup cooked: 104 mcg (26 percent DV)
8. Kidney Beans — 92 mcg (24 percent DV)
9. Romaine Lettuce — 1 cup raw: 64 mg (16 percent DV)
10. Avocado — ½ cup: 59 mcg (15 percent DV)
11. Wheat Germ — 2 tablespoons: 40 mcg (10 percent DV)
12. Orange — 1 medium: 29 mcg (7 percent)
So you can see that by eating a well varied diet, you are likely to be able to get your daily recommended allowance of folate.
Metformin and Folate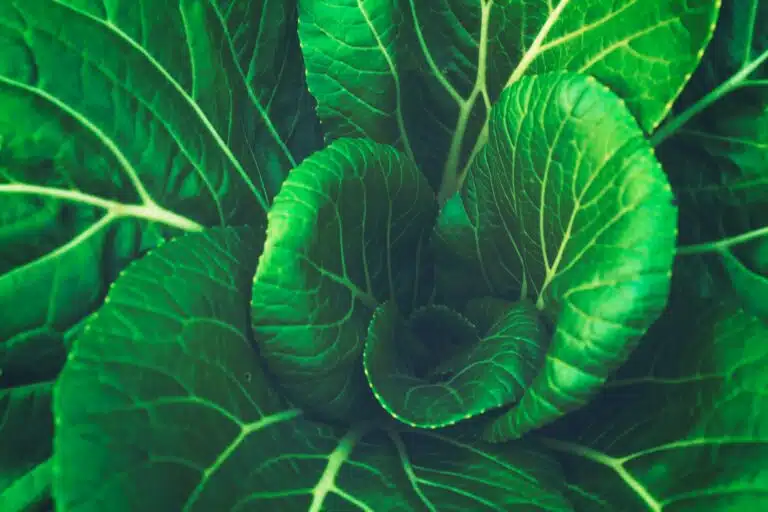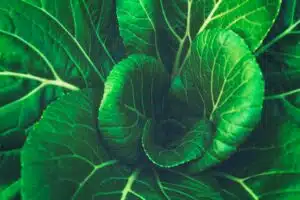 Now, this is really important, especially for women with PCOS as Metformin has become one of the most prescribed medications for treating PCOS. Metformin has been shown to impact on the absorption of Vitamin B12 and folate, often leading to deficiencies in both of these important vitamins (6).
So, if you are taking Metformin, please do consider the dietary guidelines above, and possibly speak with your doctor about folate supplementation (remember, you want to steer clear of folic acid so make sure you ask for L-Methylfolate)
Okay, so let's summarize:
MTHFR gene mutation affects 30-50% of the general population
It often results in a folate deficiency which can really make our PCOS symptoms worse
We should be focusing on folate instead of folic acid
We can source folate through our diet by ensurIng that we eat a variety of leafy greens.
If we are going to supplement, we need to look out for L-Methylfolate
If you have any experience of living with an MTHFR gene mutation, I'd love to hear from you! Leave me a comment below!